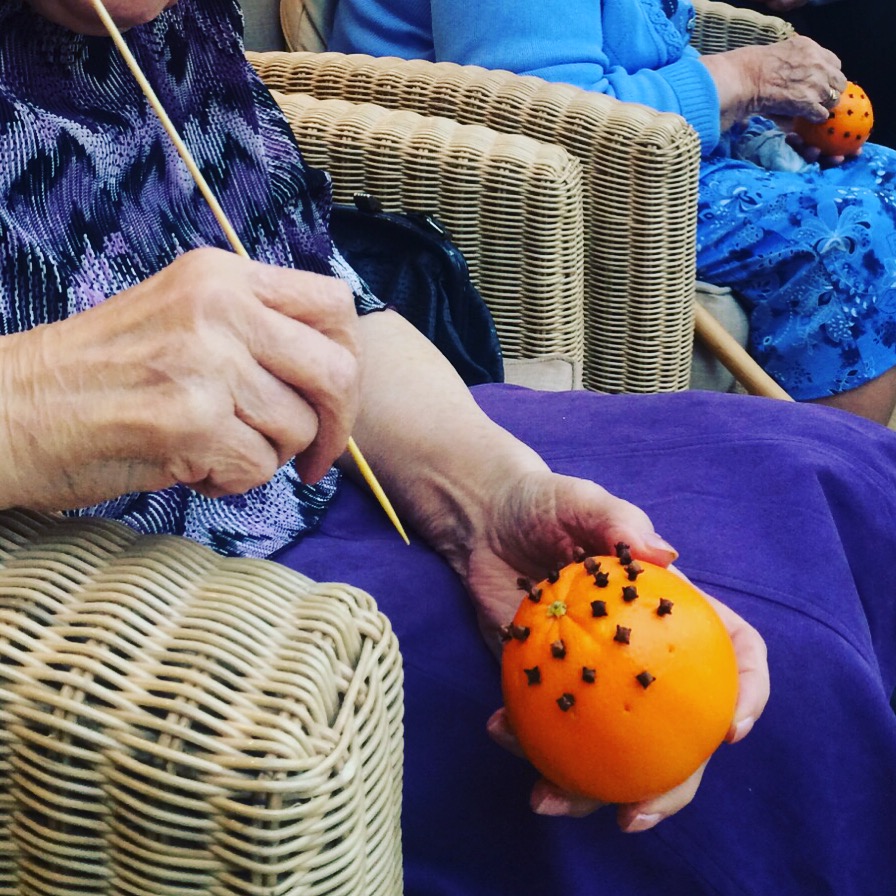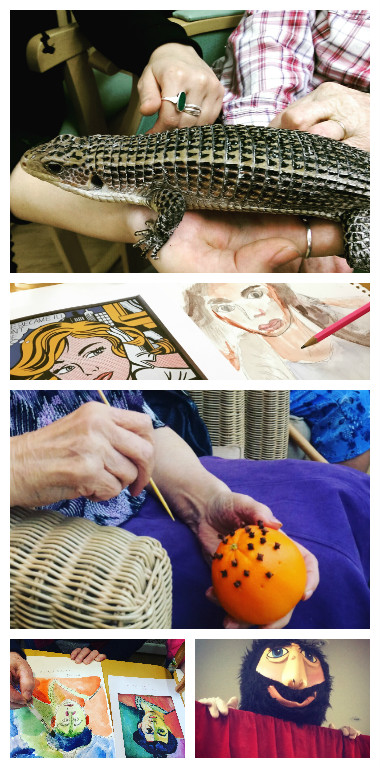 We had a packed activities programme over the Christmas period and thoroughly enjoyed the festivities! We had a great start with a wonderful Christmas party, the residents invited their friends and family to celebrate Christmas with them. It was a super event with delicious food and lots of Christmas cheer and laughter.
We were entertained by Rietta and Kat; two talented singers who helped us get into the Christmas spirit. There was also a fabulous pantomime, this year it was "Jack and the Beanstalk" performed by "PARTYTIME PRODUCTIONS". We were very impressed by the show and look forward to welcoming them back next year.
A high point of December was trips around Zone 1 to see the Christmas lights and sights of central London. We drove around lots of landmarks and enjoyed reminiscing, sharing fond memories of London and the festive season.
Valerie read us her and the resident's favourite seasonal poetry and we made pomanders with Phillippa during our Christmas reminiscence workshop.
We had a fantastic carol concert held in our Orangery performed by our friends at Richmond Community Choir, this was a real highlight.
We have lots planned for coming months and New Year. We have already had a delightful concert provided by Live Music Now and look forward to our friend Brian coming to play the saxophone for us, farm visits and visits from the children who attend the local Beavers.
All the regular weekly activities continue, including Rock and Roll guitar with John, Music and Movement with Serena, jigsaws and games with Teresa, piano recitals with Dr Higgins and art class with Sadia. Fortnightly poetry with Valerie and monthly "News and Reviews" with Phillippa and concerts are also in our diary.
Here's to a happy and active 2016!